Onehub offers a Filter feature and a Search feature to help you find information in your workspaces. The Filter feature is available to all users. The Search feature is only available to users with Workspace-level or Account-level access.

The Filter feature can be found at the top of your Workspace list, right next to the drop-down that allows you to choose your Sort preferences. This feature will be available from the home screen, as well as within Workspaces and folders.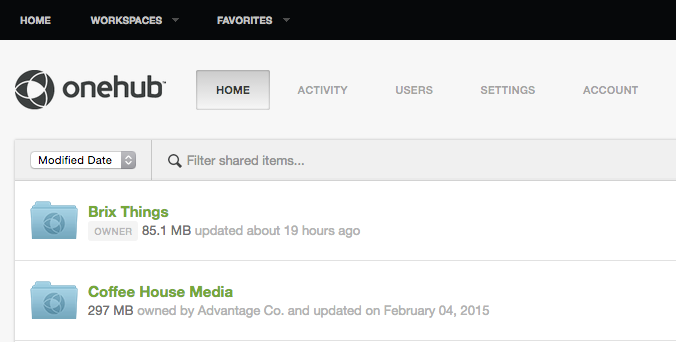 The Filter feature will narrow down the current list of Workspaces, files, or folders by keyword and show you a list of all applicable results. Here, we have a filter for "Market" showing us the Onehub Marketing Workspace. Note: Filter will not produce results from items within folders or workspaces. It will filter by title only.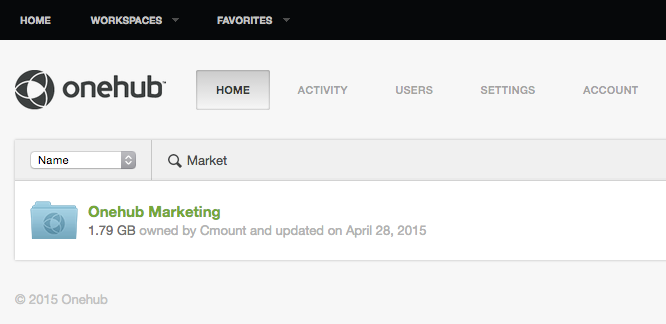 Onehub also offers a Search feature that will search your entire account or the Workspace you are currently viewing for keywords or phrases. Search can be found at the top right of the Onehub page, next to your display name.







Search will look for keywords or phrases in all Workspaces when used from the Home page. If you're currently viewing a workspace and use Search, it will only search the current workspace.



Tips on how to search:
You can search for:
File names
Folder names
Workspace names
Text within a document
. Note, searching through scanned PDFs will only work if they contain OCR data.
Messages by subject, body, and comments

Tasks by description and events


Partial word searches
Searching for a term at the start of a word will match partial words. For example - One will match Onehub, or tea will match team.

The same is not true for the end of words. For example - searching for hub will not match Onehub.


Whole word searches
Searching for whole words will provide results for any of the items listed above.

If an item has multiple words in it, the location of the word doesn't matter and will return results. For example, an item named Seattle Is Great would match from a search for Seattle Great. The same applies to full-text search in a document. If page 1 of a document has Seattle and page 10 has Great, a search for Seattle Great will match that document.