Folders can be hidden from users who are Creators and below by utilizing the Hidden button within the folder's options icon. First, select the Permissions and Settings button to the right of the folder.

Next, select the Options icon to reveal additional features. Here you can find the Hidden button.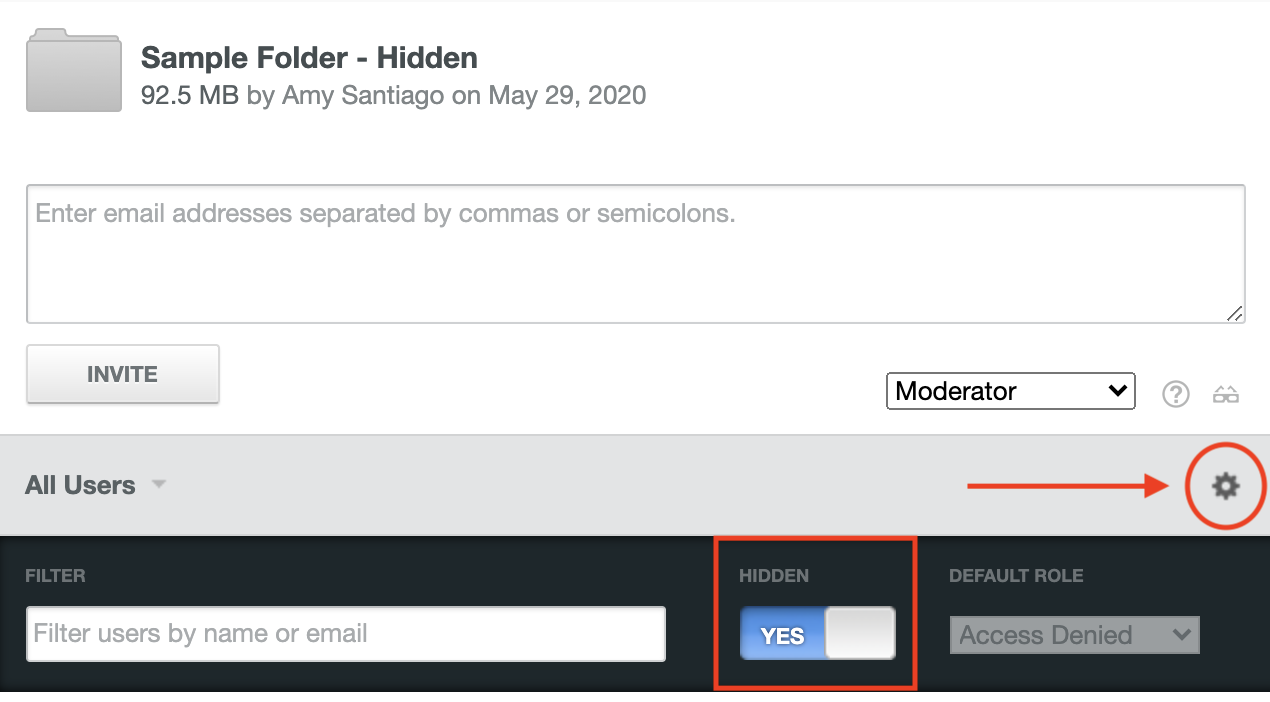 Toggling the button to Yes will hide the item from all users (as well as any new users you invite to the workspace) by changing everyone's role to Access Denied, but still allows you to re-enable it for specific users by increasing their permissions.
A hidden folder will have a transparent appearance in the list of folders.

For more details regarding adjusting a user's access to individual folders (including hidden folders) please see our support article below:
Managing User Permissions on Folders and Files