Canceling your Onehub Subscription
While we are sad to see you go, you can cancel your Onehub subscription at any time by navigating to your Account tab, select "Cancel Account", and then select the "Cancel Account" button. Please note this can only be done by Account Administrators.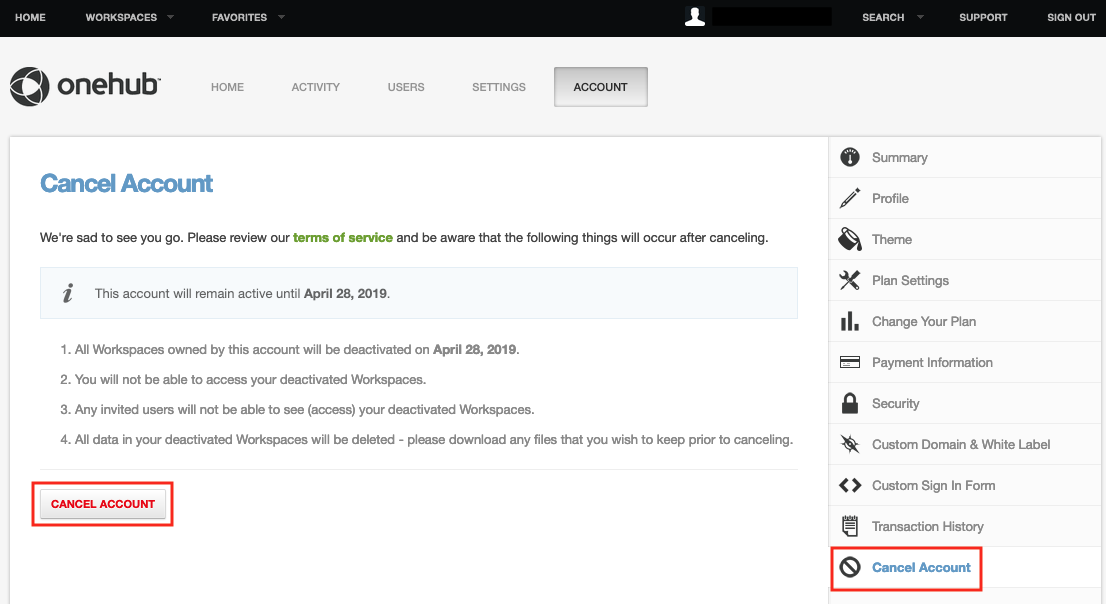 When you cancel your account, your account will deactivate at the end of your current billing cycle. As it states on the cancelation page, all data in your workspaces will be securely deleted upon deactivation. Data deleted after deactivating cannot be restored by Onehub and should be downloaded and saved before canceling.
​

Hibernating your account
For $5.00 a month you can pause your Onehub subscription, keeping all of your data and permissions in place but temporarily inaccessible. When you need full access again, simply sign in and upgrade to any of our paid plans to reactivate your subscription.
The option to hibernate will appear after you click "Cancel Account".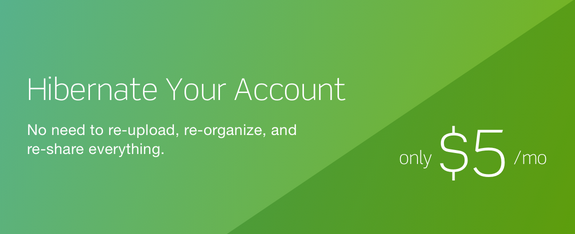 Note: Hibernation is only supported for accounts with active monthly plans.