When you are ready to share your workspace with other users, you can invite them to give them access. To get started, click the Share button in the upper right of the workspace.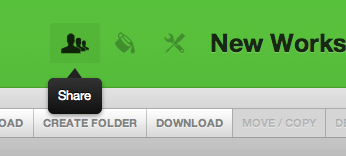 This will open the share dialog where you can enter the email addresses of the users you would like to invite. You can then select the role you would like them to have in the workspace. This determines what permissions they have. Learn more about the different user roles here.

After clicking the Invite button an email invitation will be sent out to each address. Their status in the workspace will also appear below so you can see if they have accepted it yet. Until they have accepted the invitation, there will be an Invited status button below their email. Click on this if they are having trouble receiving the email invitation for some additional options on getting the invitation link to them. If there is no Invited button present, then this user has accepted their invitation and can access this workspace whenever they log in.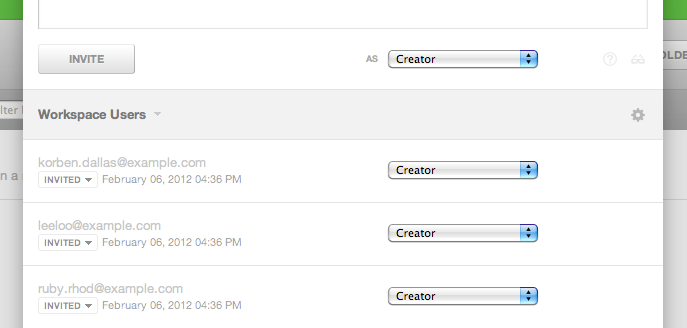 You can return to the share dialog at any time to change a user's role, or remove their access to the workspace.