Getting started
A Virtual Data Room (VDR) is an online repository of files designed to model traditional, real-world data rooms via enhanced security, controlled access, and auditing capabilities. Data rooms are used by companies to securely store and share their most sensitive, proprietary data while keeping their end users anonymous to each other. Companies can manage sensitive client information for cases such as mergers and acquisitions, joint ventures, or any type of legal or financial transaction.
VDR capability is available on the Data Room and Unlimited Editions, which include additional features for security and auditing. Data Room Mode can be enabled when confidentiality between users in a Workspace is important; only Administrators and Moderators can see other users and track activity.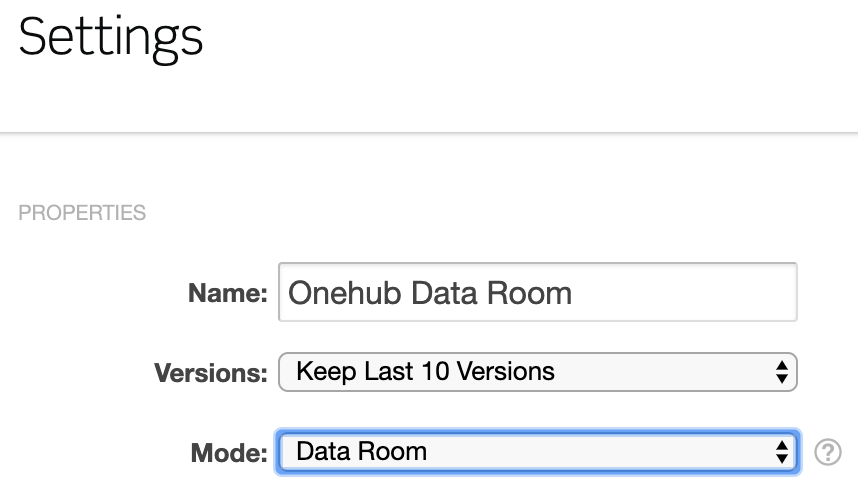 When a Workspace has Data Room Mode enabled, you'll see a "Data Room" tag under the Workspace name on your Home Page.

With Onehub, using Data Room mode converts a standard Client Portal or Workspace to a full-featured Data Room that includes the crucial features you need like stealth mode, automatic indexing of files and folders, NDAs before entering the data room, and full audit trails of every action taken or data shared within the data room.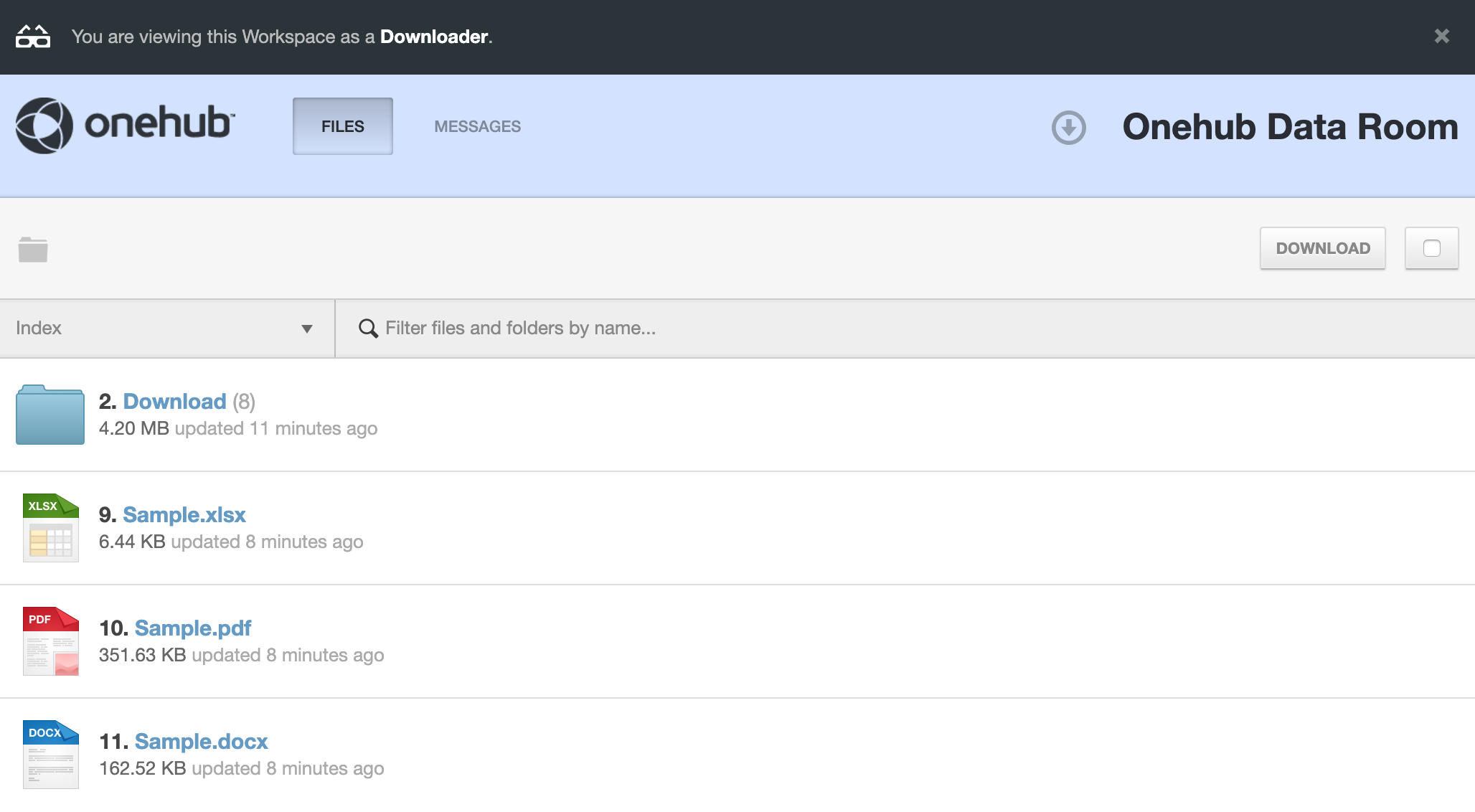 Collaborative features are automatically disabled:
Dashboard
Activity
Tasks
Commenting
Other Key Data Room Features
Audit Trails: Keep track of who accessed your content and when files have been viewed, downloaded, or edited. You can also receive these types of notifications in real-time.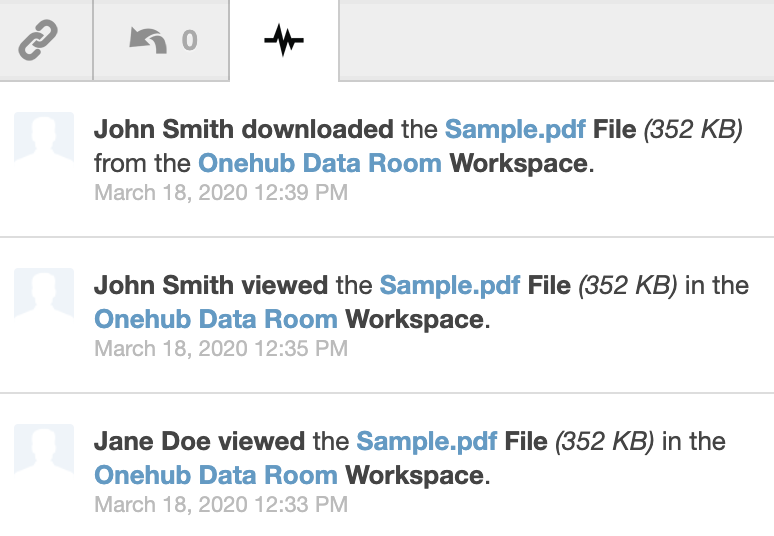 Automatic Indexing: Add numerical indexing to every folder and file in your Workspace to create simple references for complex file structures.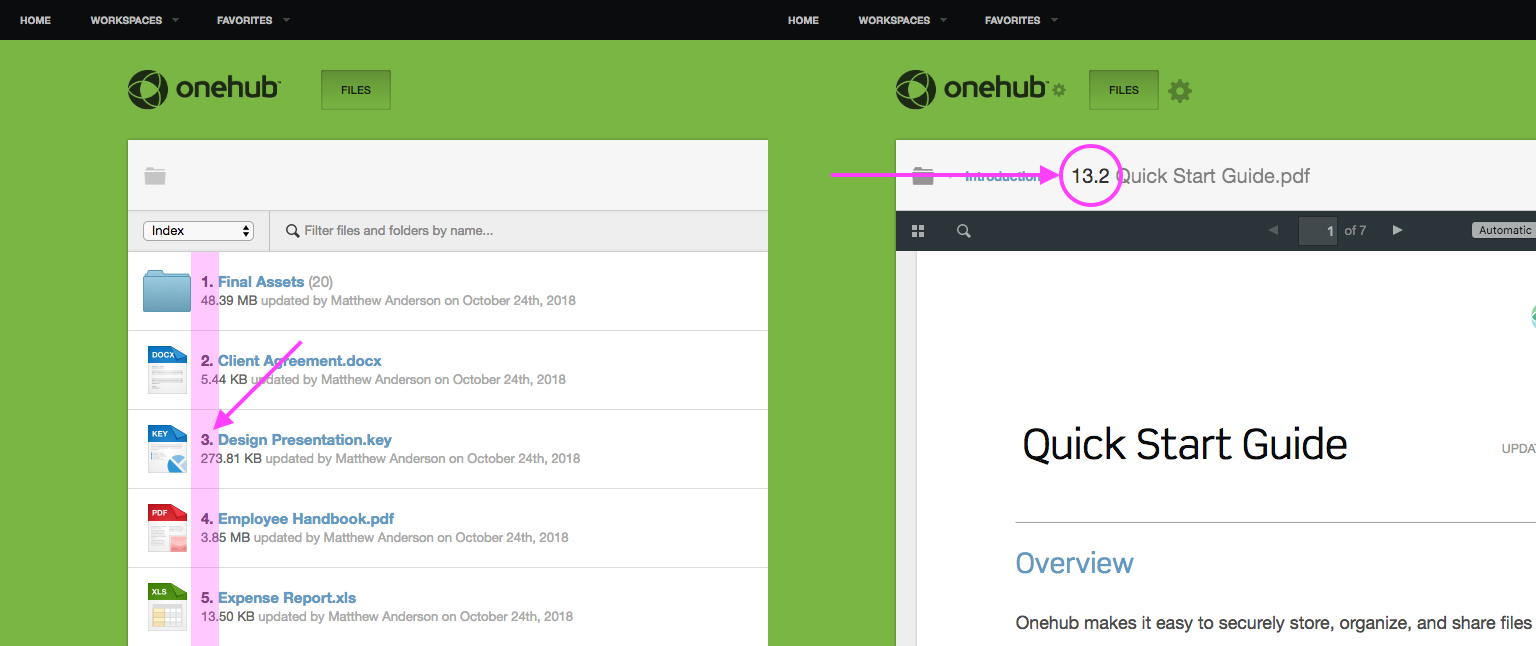 Document Watermarks: Automatically generate watermarks across your documents to identify your materials, help prevent leaks, and protect your property.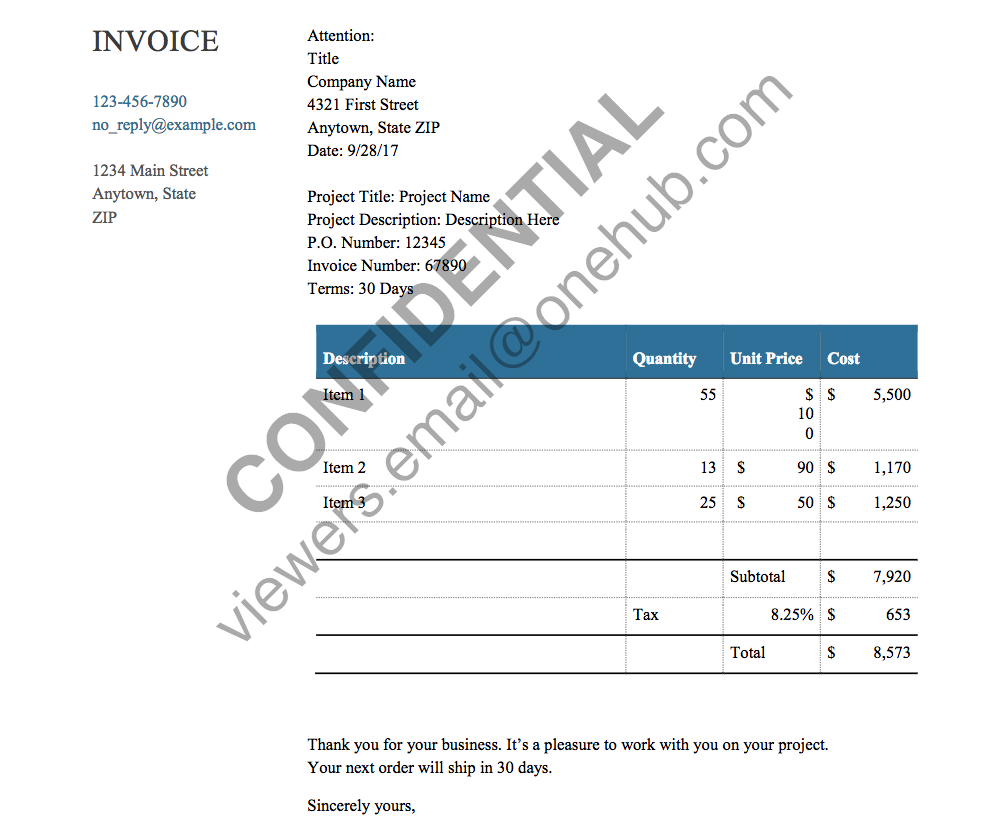 Non-Disclosure Agreements (NDAs): You can require users to accept an NDA before accessing your content. You can customize the agreement to fit your specific needs.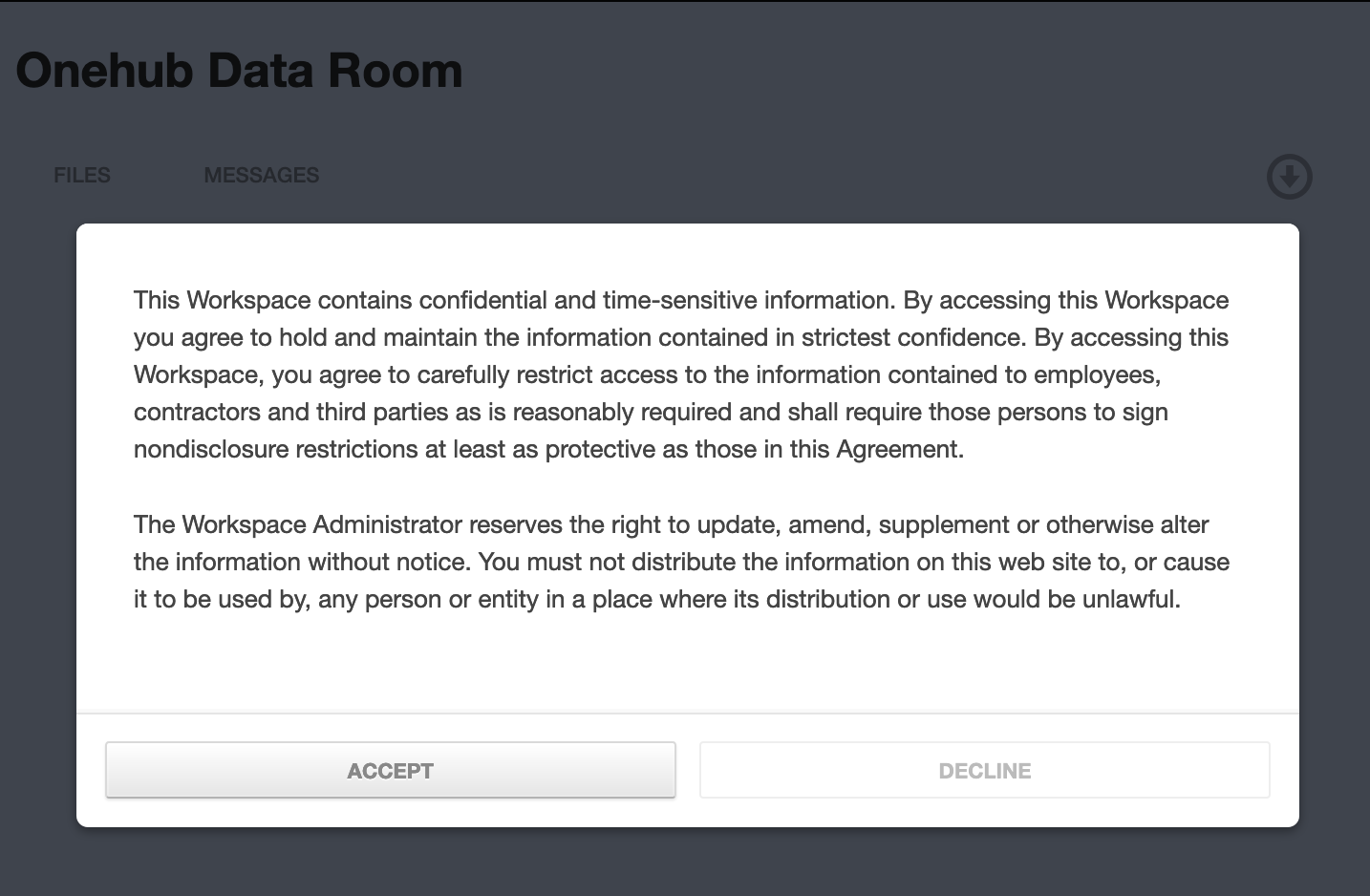 Precise Permissions: You control exactly who has access to your content and the level of permissions each user has – keeping your data secure. Along with the seven different permission levels are the different tiers of access; you can invite users to a file, folder, workspace, or account.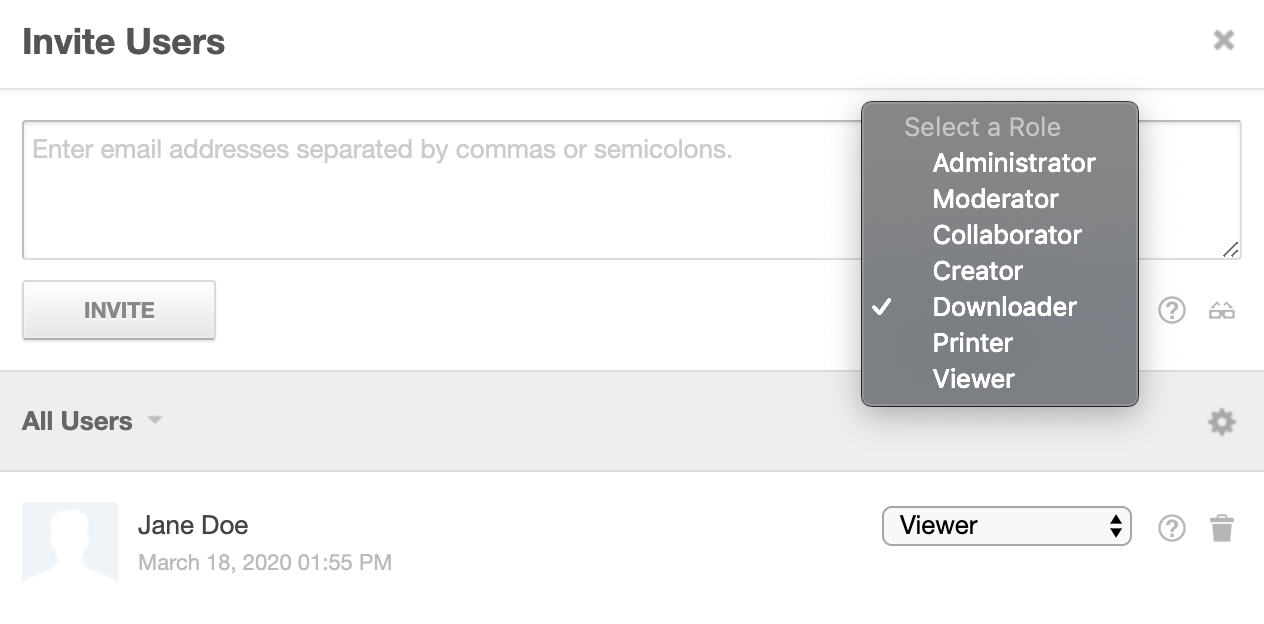 White Labeling and Custom Domain: A white-label solution allows you to completely customize your clients' experience. You can hide the default Onehub logos, branding, and links. Additionally, you can create a custom URL that includes only your company name.