If you need to update your billing information or the credit card on file, you can do so by selecting the "Account" tab and then selecting "Payment Information". Here you can change the information you have on file with Onehub. You can also find previous receipts in the Transaction History tab.
Note: Only the Account Owner or Account Administrators can update or change billing information.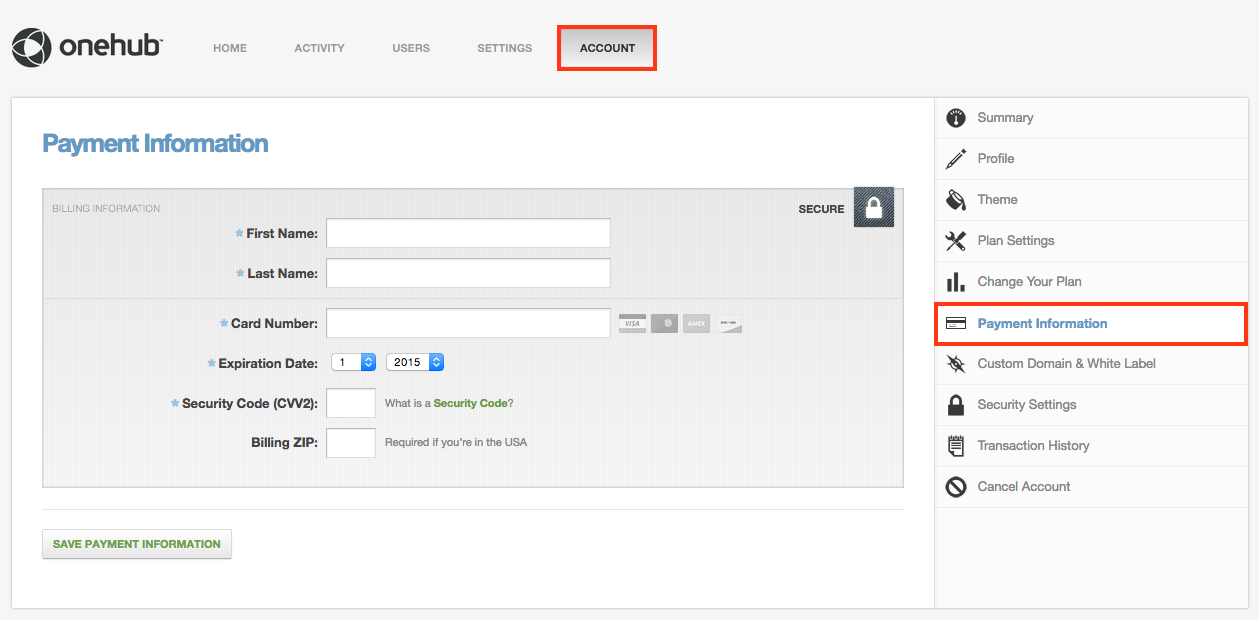 If your monthly or yearly transaction failed to process, you can update your payment information by selecting the "Update Payment Information" button that will appear when you sign in to your account.




To view our current pricing options, please visit our pricing page below: