The Dashboard page is intended to be a landing zone or overview for collaborative workspaces.
You can add a Welcome Message, Image, and frequently used Links for your users in the Dashboard.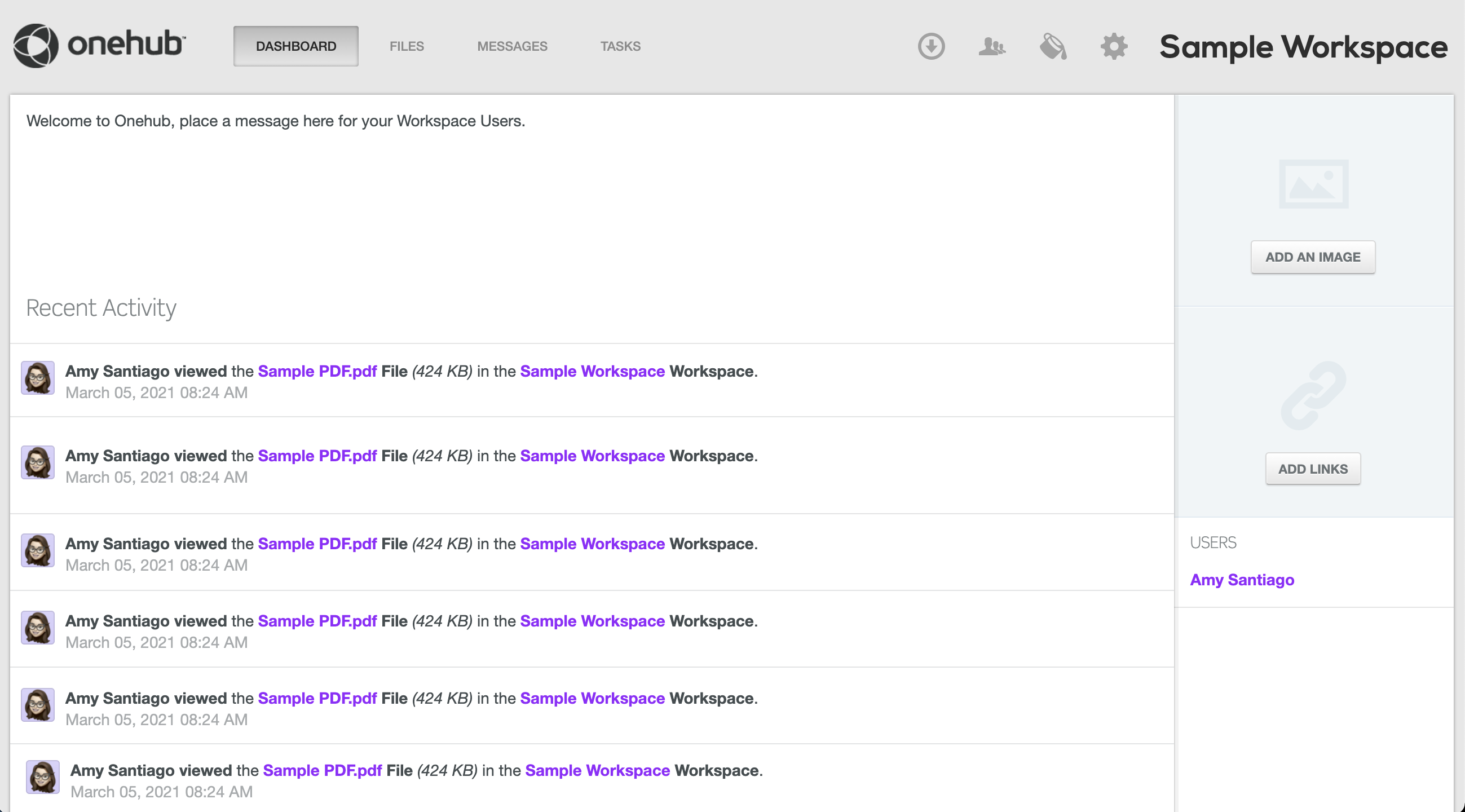 The Dashboard also provides a list of all users who have access to the workspace. This feature is intended for collaborative workspaces where users are not meant to be anonymous.
Users invited to a workspace with the Dashboard enabled will be able to see all content within the sections of the Dashboard tab. The Recent Activity feed will only populate data for those with permission to view the Activity Logs (Creators and above). Dashboard sections cannot be hidden at this time.
To enable or disable the Dashboard page, please see our support article below: