With Onehub's Google Drive integration, new documents can easily be created from right within your Workspaces.

To get started, click the Create button in the toolbar of the Files page inside of your Workspace. You will be presented with a list of things you can create. These include:

Document
Spreadsheet
Presentation
Drawing

Folders can also be created from this menu. If you have not yet connected your Google account, you will be asked to when attempting to create anything other than a folder.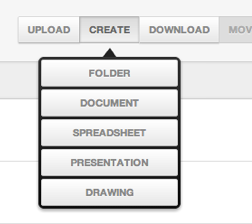 After picking the type of file you would like to create, enter a name for it and click Create.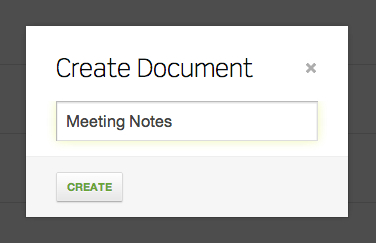 After a moment, a Google document editor will be displayed where you can start editing your new file.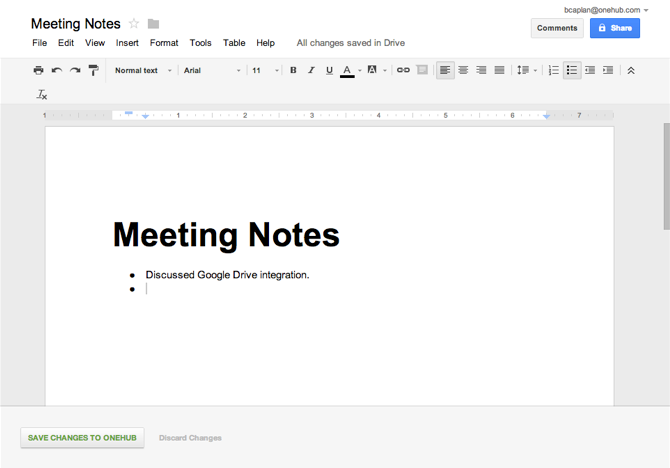 When you are finished with your new document, click the Save Changes to Onehub button to add the new file to your workspace.